INGENIUS with VMC in the shutter box
INGENIUS with VMC in the shutter box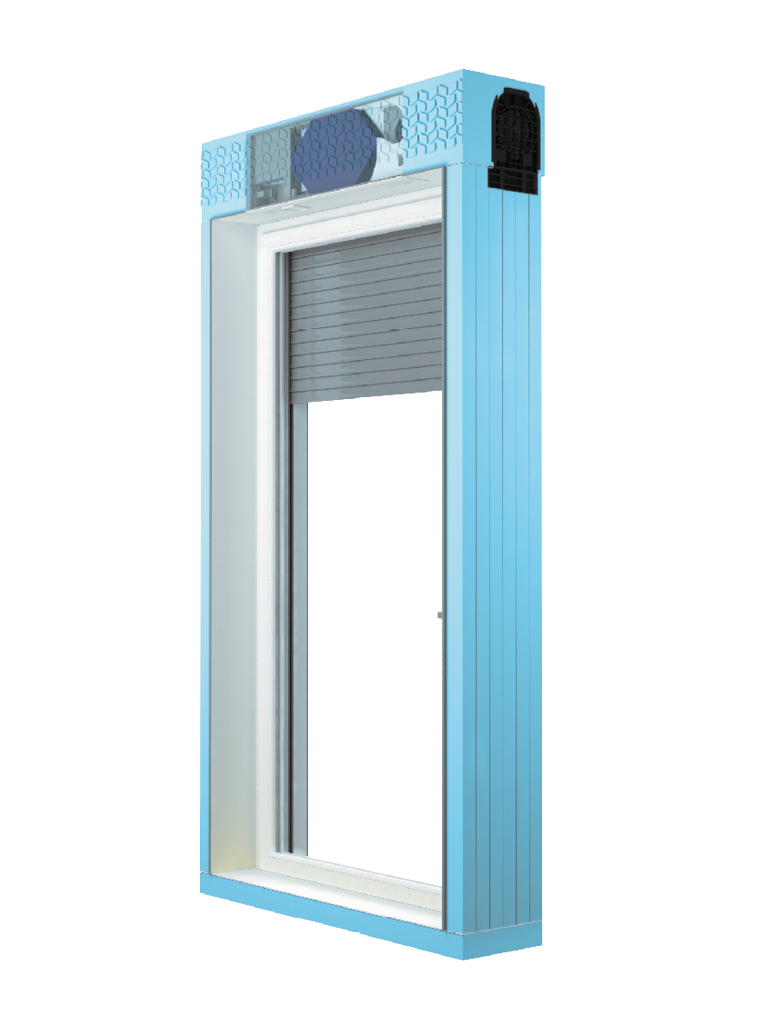 The VMC system integrated in the window shutter box. A fully retractable solution that provides excellent aesthetics, suitable for any architectural style.
Controlled mechanical ventilation in the box
100% clean air
Also filters smaller particulates
Comfort
Invisible and efficient
The VMC system is integrated into the integrated window systems box, therefore completely hidden, without any visual impact on the wall. The F7 filters can stop even PM 2.5 fine particulate matter. The application can be completed with the VMC SMART and COMPACT units.
Patented system
The new patented system provides for the input and extraction of air, preventing contamination with the dirty air inside the roller shutter boxes or between the window frame and the blinds system. The countercurrent double crossflow heat exchanger ensures the maximum energy yield.
Contact us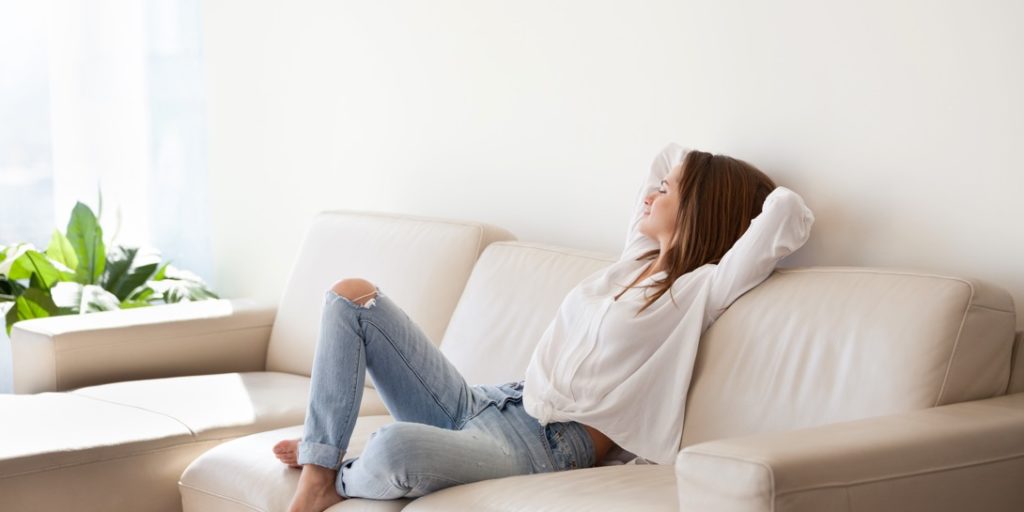 Characteristics and benefits
Zero impact
The ventilation unit is concealed in the window shutter box, without any impact on the wall.
Ultra silent
Imperceptible silent operation. A sound pressure level at minimum speed of just 18 decibels.
First rate heat recovery
Efficiency of thermal recovery up to 91% certified by TÜV SÜD.
Free Cooling
Free Cooling function to naturally cool the indoor environment during the evenings and summer night hours.
Contact us
Accessori
Pure air, intelligent operation
Each ventilation unit integrated in the INGENIUS integrated window systems can be fitted with optional sensors for the constant and automatic control of the air quality in every room.
The hygrometer sensor measures the degree of humidity in the air, a factor that greatly influences the feeling of wellness and liveability.
Special CO2 and VOC sensors act as sentinels for the presence of carbon dioxide and volatile pollutants, intelligently and automatically regulating the operation of each VMC. In this way it is possible to prevent buildups and guarantee optimal conditions of healthiness in the indoor air.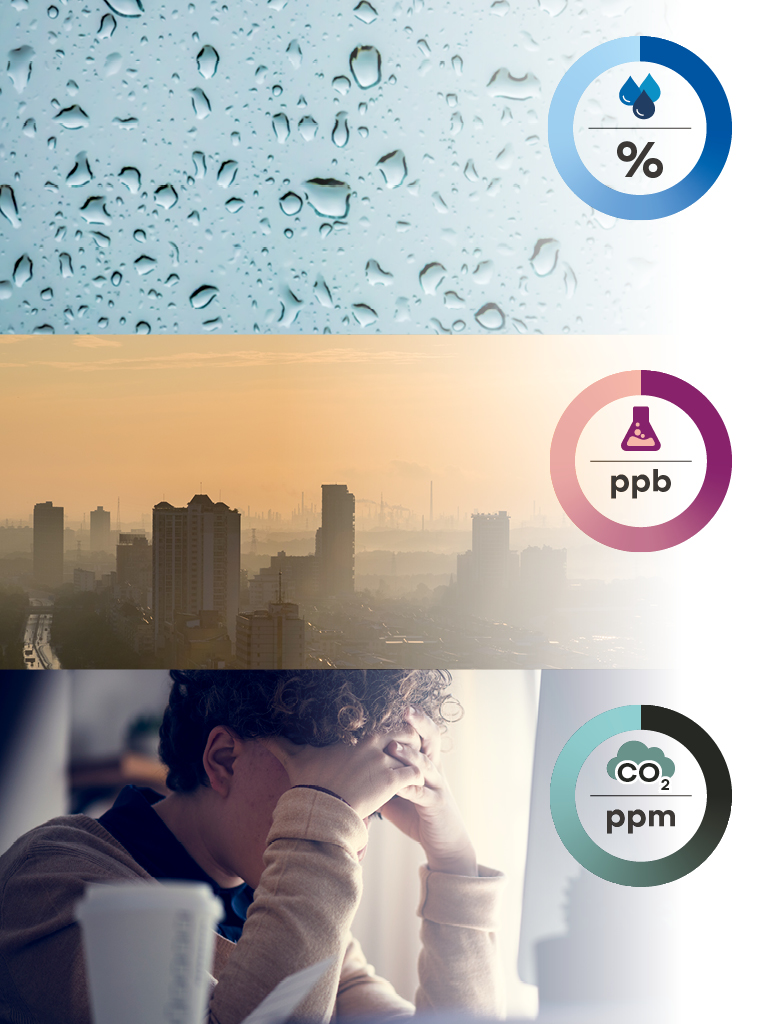 Comfort has never been so smart
Alpac home automation solutions allow you to manage each INGENIUS mechanical ventilation device using a smartphone and tablet.
The Alpac AIR smart app, available in Apple and Google stores, has been designed for the integrated management of Alpac VMC systems. It allows you to constantly keep an eye on the data concerning the air quality in the home, to increase or decrease the air flow and to manage the comfort conditions room by room with the utmost simplicity.
In addition, Alpac home automation allows you to set up specific scenarios to maximise the well-being of the environment and optimise energy savings, synergistically managing mechanical ventilation, lowering blinds and lights.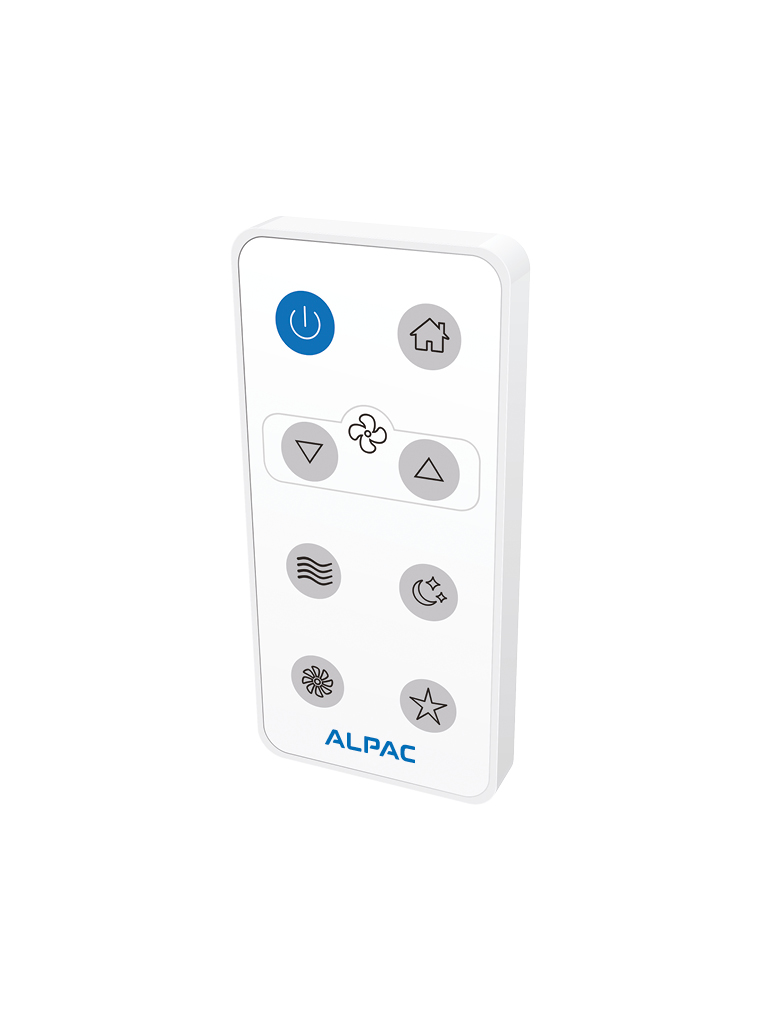 Excellent filtration, easy maintenance
Each VMG INGENIUS is equipped with an F7 filter as standard. This high-performance mechanical filter provides excellent protection against airborne pollutants such as PM10 and PM2.5 fine particles, pollen and allergens. It is the system that alerts you when the filter is spent and needs changing (once a year on average). The replacement of the filter is an extremely simple operation and something that can be carried out by the user.