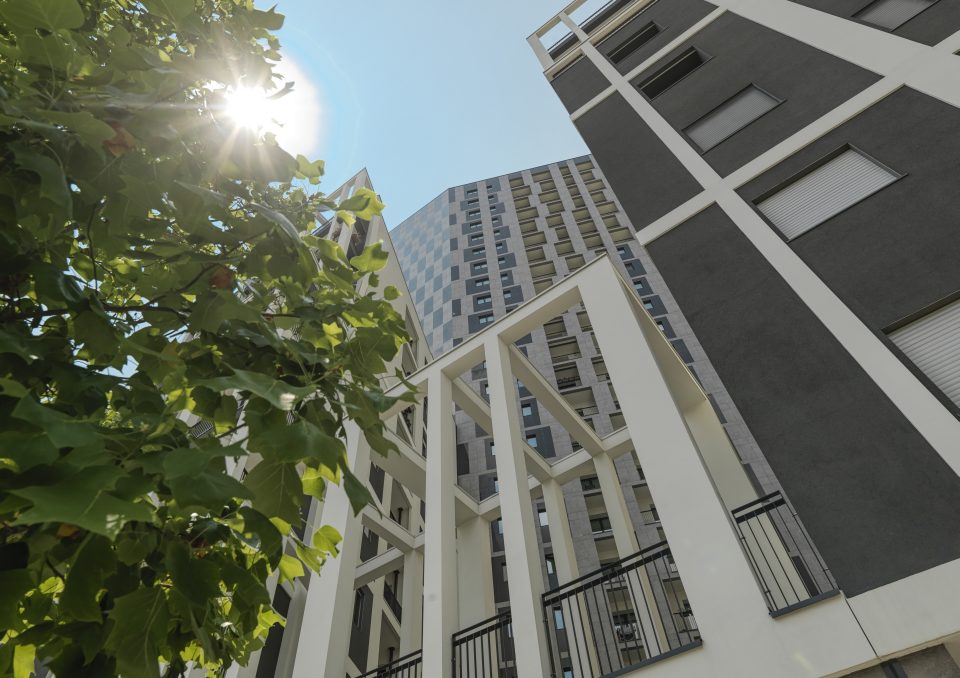 PRESYSTEM integrated window system
The first extruded polystyrene integrated window system for window and door insulation. Ecological and high performance, they have revolutionised the concept of the window hole.
Made-to-measure integrated window system
Maximum thermal and acoustic insulation
Suitable for any type of frame
The evolution of the species
The PRESYSTEM® system devised by Alpac between 2002 and 2003 was the first thermal integrated window system made entirely of extruded polystyrene (XPS), a light, strong, environmentally safe material that is effective against thermal dispersion.
An advanced alternative to the traditional counterframe for windows, PRESYSTEM® allows the designer and the construction company to create a high energy efficiency window hole that maximises the thermal and acoustic performance.
The connecting link between indoors and outdoors
The Alpac integrated window system connects the wall cladding with the window frame correctly, guaranteeing the continuity of the system and performance that are fundamental for comfort. In addition to thermal and acoustic insulation, it ensures air/water tightness and adjustment of the level of permeability to humidity, to prevent the formation of condensation and mildew.
The house of the future
The use of state-of-the-art technologies, with CNC work centres, and a typically artisan attention to detail, means we can create a product with a thermal and acoustic performance in line with the most rigorous regulatory requirements (Class A, CasaClima Gold, Passivhaus).
Prefabricated but customisable
The custom design and the ease of installation allow considerable savings in construction site time and costs, and the PRESYSTEM® system has several models that can adapt to any type of window and architectural style. The PRESYSTEM® integrated window systems, therefore, have all the economic benefits of a serial production, without having to compromise on versatility.
First Class Engineering
The PRESYSTEM® thermal insulation integrated window system are available in the FIX, CRONO or CLICK SERIES versions. The first was designed for a "turnkey" service, in which the Alpac technicians install the integrated window system. CLICK and CRONO, however, are solutions for a rapid assembly that customers can manage themselves.