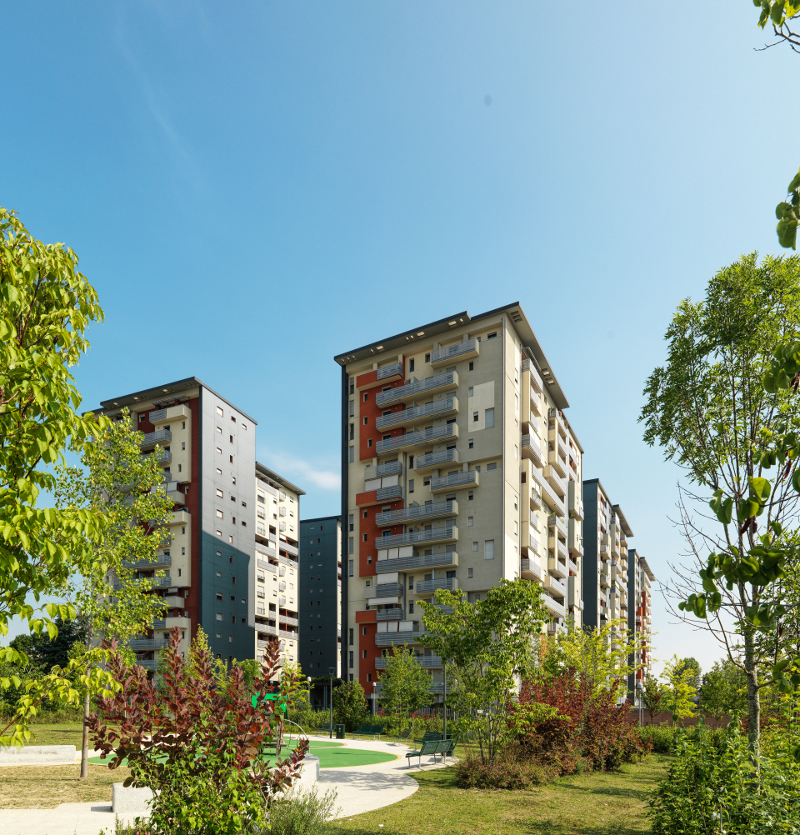 A prestigious project for the Bicocca Village in Milan. Built by CMB, this avant-garde urban setting sees 7 Class A buildings, each 14-storeys tall, 700 highenergy saving residential units and a grand total of 3,500 stud openings filted with Alpac PRESYSTEM® Roller Shutter integrated systems.
An important job, due both to the huge number of systems supplied and the architects and planners' request for an external pressed steel sill to match the aesthetics of this new residential complex. Alpac fulfilled design requirements by developing a special integrated window system complete with under sill panel and pressed steel insulated sill, manufactured without thermal bridges to guarantee high levels of insulation. This Alpac integrated system was also manufactured with special profiles and materials to make fitting of the external envelope easier
Once again Alpac produced custom integrated systems provided on-site assembly and qualified fitters using certified methods and materials to
obtain maximum product performance. As only a real partner knows how.